Electro-Fi Records continues our 15th Anniversary celebrations with the release of 3 more CD's for your listening pleasure: "Everybody Ought To Treat A Stranger Right" from JULIAN FAUTH, "Twenty Years Deep, the Very Best of Fathead 1992 - 2012" from FATHEAD and "Santa's Got Mojo 2" an Electro-Fi Christmas Blues Celebration with tracks from SHAKURA S'AIDA, MEL BROWN and The Homewreckers, FINIS TASBY with ENRICO CRIVELLARO, PAUL OSCHER, DIANA BRAITHWAITE & CHRIS WHITELEY, HARRISON KENNEDY, FATHEAD, MORGAN DAVIS, JULIAN FAUTH, JOHNNY LAWS and FRUTELAND JACKSON.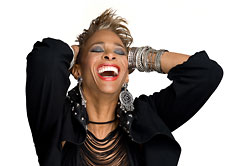 Electro-Fi Records, the funky little Blues label that could, celebrates it's 15th Anniversary with 5 albums listed on the Cashbox Magazine U.S. RMRBlues Top 50 this week. (June 19th) Including SHAKURA S'AIDA'S breakthrough Electro-Fi Debut TIME which is bustin' into the Top Ten! #9 Shakura S'Aida - Time, #14 Billy Boy Arnold - Billy Boy Arnold Sings Big Bill Broonzy, #24 Enrico Crivellaro - Freewheelin', #37 Harrison Kennedy - Shame The Devil, #48 Morgan Davis - Drive My Blues Away.

As a wise old rockabilly cat once said "There Ain't No Cure For The Summertime Blues" so why not find a shady spot and just enjoy them. Here at Electro-Fi Records we sure enjoyed being on hand at BILLY BOY ARNOLD'S well deserved induction into the Blues Hall of Fame in Memphis, during the Blues Music Awards May 8th & 9th. Billy Boy's brand new Electro-Fi CD "BILLY BOY ARNOLD SINGS BIG BILL BROONZY" sure seems to be taking the Blues world by storm. A rave "Spotlight" review by Art Tipaldi in BLUES REVUE, a full page lead review in LIVING BLUES, plus major airplay from our friends in Blues Radio worldwide. Congratulations to Billy Boy, guitarist Eric Noden who also produced, Billy Flynn, Rick Sherry and Beau Sample, as well as Bob Riesman for his stellar liner notes that explain and explore the connection going back nearly 60 years between Billy Boy and his mentor Big Bill. An album of Chicago Blues like this one is a very rare thing indeed in 2012. We here at Electro-Fi are truly proud to bring it to you.
"Marvelous" - Living Blues

Ace guitarist ENRICO CRIVELLARO has hit the ground running in support of his new Electro-Fi Release "FREEWHEELIN'". A memorable sold out CD release concert with Lee Oskar and David Rotundo in Toronto. Performing in Memphis at the Tribute to Louisiana Red show during the Blues Music awards, hangin' out with the Meters in New Orleans and opening for the Holmes Brothers in Los Angeles. www.enricocrivellaro.com
"Enrico is the rare musician who brings the heart, soul, passion and creative awareness of Blues-and-beyond Guitar playing to life for everyone lucky enough to hear him". - Frank John Hadley in DOWNBEAT.

"Freewheelin' is a Timeless Guitar Album" - LIVING BLUES.