Celebrating 20 Years of Bringing You the Best in Blues Music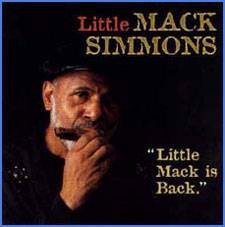 Our initial release, January 1997.
First up we'd like to thank you all for your continued support of Electro-Fi and our award winning artists in 2017 and to wish you all a Very Merry Christmas and Holiday Season. 2017 has been a special year for us here at Electro-Fi as we've been celebrating our 20th Anniversary as a Blues music label. Our debut disc "Little Mack is Back" by Chicago Bluesman Little Mack Simmons hit the streets in January 1997.

Click here for Holiday Special
Our Holiday Special of any 5 CD's for $50.00 (North America only), postage included is back and in effect until Jan.15th. Plus, receive a complimentary copy of "Santa's Got Mojo 2" with your Holiday Special order. Perfect gifts for the discerning Blues music lovers on your Xmas list.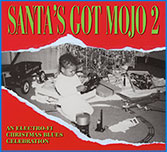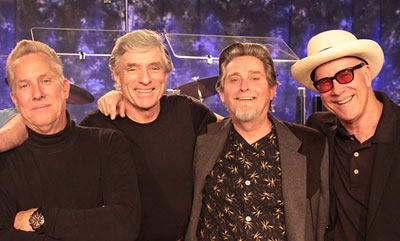 That merry band of Blues road warriors Mark Hummel and the Golden State-Lone Star Blues Revue have had a busy year touring in support of their newest Electro-Fi release. The band will soon be winding up their East Coast U.S.Tour and heading home for the holidays. Mark hits the road again in January 2017 for his West Coast Jazz-Blues Harmonica Blowout Tour, the stellar line up includes: DUKE ROBILLARD, JASON RICCI, CORKY SIEGEL and HOWARD LEVY. Tour dates at www.markhummel.com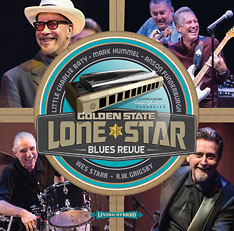 A Limited Vinyl LP Edition of the Golden State - Lone Star Blues Revue Album is available from Mark at all live performances as well as at www.electrofi.com
"Mesmerizing! Get this album" – No Depression
"A stunning piece of work from start to finish" – Living Blues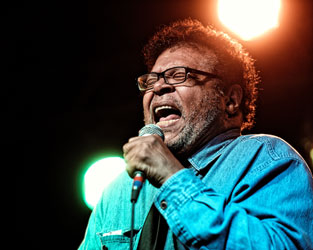 2016 JUNO Award Winner (Canada's Grammy) HARRISON KENNEDY is back at work on a new album for release in the Spring of 2017. Recorded in November at Toronto's Lincoln County Social Club studio. The new album features the mega talented line up of Jimmy Bowskill on fiddle and mandolin, Jack de Keyzer on guitar, Julian Fauth on piano and Alec Fraser (who co-produced) on cigar box bass. Harrison brought his tenor banjo and remarkable voice along with a dozen of the finest songs he's ever written to the sessions. The album will also feature Harrison's inventive version of the Chairmen of the Board classic "Patches".
Harrison will also be touring in France and North America in 2017. www.harrisonkennedy.ca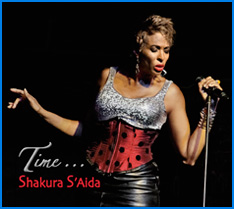 SHAKURA S'AIDA
One woman Blues & Soul Storm SHAKURA S'AIDA and her ultra-tight band are completing yet another successful tour of Europe this month, but will be home for the Holidays. Word on the street is that Shakura will be returning to the studio in 2017 to begin work on a new album. If you haven't already checked out her Electro-Fi double CD "Time" you are in for a treat. Don't miss a chance to catch the lady in performance either, it's memorable.
www.shakurasaida.com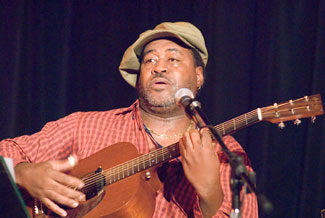 FRUTELAND JACKSON
Speaking of returning to the recording studio, we are delighted to announce Chicago acoustic artist FRUTELAND JACKSON will be recording an album for Electro-Fi in 2017. The Mississippi born and Chicago raised Bluesman is a Keeping The Blues Alive award winner and has introduced well over a million students to Blues music via his Blues in the Schools workshops. Active on the Chicago scene Fruteland has held down a weekly gig at Buddy Guy's club for the past several years. www.fruteland.com

BLACKBURN
Congratulations to DUANE BLACKBURN of the Blackburn Brothers for his 2 MapleBlues Award nominations.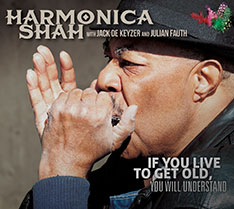 MARNONICA SHAH
We are heartened by the continuing success Detroit Bluesmaster HARMONICA SHAH continues to enjoy through his Electro-Fi Releases. The most recent "If You Live To Get Old (You Will Understand)" received extensive airplay and critical acclaim, couldn't happen to a nicer guy. Happy to share some of it with you here:

"What a fantastic album! This is authentic hard core Blues of the first degree" – Blues and Rhythm (U.K.)

"Harmonica Shah's Blues are as gritty. raw and real as anything to ever
come out of Detroit" – Living Blues (U.S.A.)

"Unabashedly Ghettocentric, Harmonica Shah plays the kind of rough Blues primitivism that rarely gets on disc these days" – Chicago Reader (U.S.A.)

"Harmonica Shah is a new Blues Legend" – Rootstime (Belgium)

"Harmonica Shah and his straight up from the streets Blues are just what the doctor ordered…or warned you about" – Tom Hyslop (U.S.A.)

"Harmonica Shah has a classic and timeless tone" – Detroit News (U.S.A.)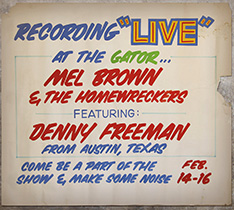 MEL BROWN & THE HOMEWRECKERS
The rediscovery of a long lost (25 years!) soundboard tape from Mississippi Guitar legend MEL BROWN'S 3 night Valentine's 1991 week performances with The Homewreckers (John Lee, Leo Valvassori, Randall Coryell) and Austin Guitar Ace DENNY FREEMAN (Bob Dylan Band) at Kitchener, Ontario's POP THE GATOR CLUB led to the unexpected release of an album, that both brought deep pleasure to Blues fans worldwide, us especially, and shone the light on the late but great MEL BROWN. A talent like no other.
"This album takes flight and activates frissons in the listener's nervous system" – Frank John Hadley, DOWNBEAT, Oct.2016

Thanks to all who helped us make it to 20! You know who you are.
Wishing you and your family a Happy Holiday Season and a Healthy and Prosperous New Year from the Electro-Fi Records family of artists.

Peace on Earth


Andrew Galloway Gary Collver

Our music is available on Amazon.com, iTunes, at finer record stores worldwide and direct from this site. Like us on Facebook.